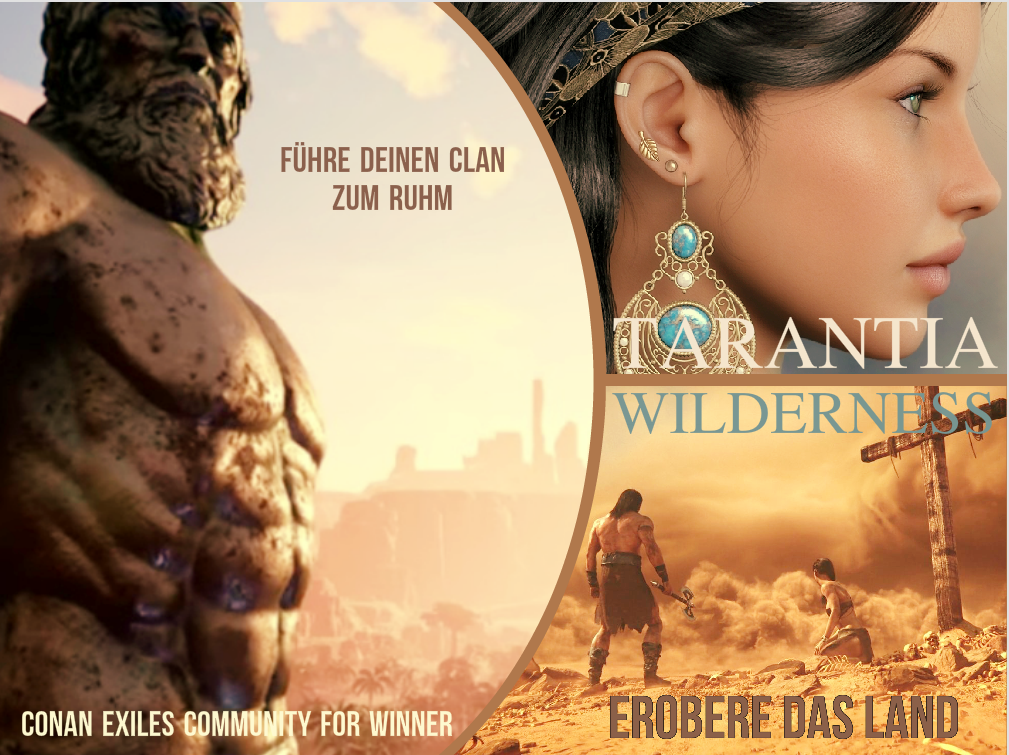 "Our mission is to be unique in our dedication to our work, to leave a brand in the gaming community that sets a standard that everyone can compare themselves to. We are here to make a difference and give gamers what they deserve"
★Durch den Beitritt auf unseren Server stimmt jeder Spieler den Serverregeln zu. Auf dem Server wird regelmäßig demokratisch über die Servereinstellungen abgestimmt. Jeder Spieler und jeder Clan muss fair und respektvoll im Chat und im Spiel sein, damit wir mittelfristig einen gut besuchten Server bekommen. Innerhalb dieses Spiels begegnet ihr vielen anderen Spielern, die unterschiedliche Erfahrungen gemacht haben. Auch im PVP - überlegt euch, welchen Ruf ihr euch macht, manchmal kann euch euer Verhalten auch einen starken Verbündeten bescheren. Für uns steht im Fokus das Game zuerst in allen seinen Möglichkeiten zu erleben bevor wir gemeinsam entscheiden welche Erweiterungen (Mods) wir anbieten. Wir versuchen nicht den Server: "Auf Biegen und Brechen" zu füllen, wir suchen die Besten für qualitativ anspruchsvollen fairen PvP Content. Da Conan Exiles ein Early-Access-Spiel ist, werden Strukturen / Items nicht ersetzt. Weitere Informationen zu unseren Regeln finden ihr in unserer Steamgruppe oder fragt bei uns im Teamspeak (62.104.20.243:10032) nach! Server IP 134.255.208.224:27016★
Spezial Settings: PVP Roleplay Server & No Avatar
EU PVP: Tarantia @llx2.5 C/H/XP
---------------------------------------------------
► Conan Exiles Impact® Community Server (PVP)
► Gameplay German • English/German-Speaking
► Clan Application • via Teamspeak
► Aktives Adminteam
► Täglich 24h online
► Maximale Clangröße: 5-8
► Farmrate x 2
► Server 24/7 Support
★Hosting Location★
Frankfurt, Germany
★Server Hardware★
It is very important for us to offer the best possible player experience to all players. For this reason, we are currently using the best available hardware for our Conan Gameserver. In addition, we are testing the new Intel generations together with our PR hardware partners.
★Wipes★
Our proven democratic vote decides whether and when the server experiences a Wipe. This is intended to allow the community to decide when the card is too saturated and a reboot in the interest of the server is considered unavoidable.
★Server Rules★-(short)
►Inform yourself of the rules before you start playing
►Treat eachother with respect, insulting is not allowed!
►We accept no Cybermobbing (Gaming Netiquette must be observed)
►Stairs / accesses to Bases must remain accessible (no tearing around to block PVP)
►Blocking of important points through structures is forbidden. (Resource Areas, Teachers, Npc Camps & Caves)
►Cheating / bugusing / glitching is forbidden. Taking advantage of bugs, cheating and/or glitches will result in a permanent ban.
►Please destroy old buildings if you plan to leave the server or plan to stop playing. This includes abandoned, raided and unneeded structures. (We would appreciate hearing from you)
►Maximum Clan Size is set to 5 Members / Exceptions allowed up to 8
★Admin Team★
There are currently two employees; As well as the server population is growing, employees will also grow. The server (logs) is additionally checked regularly by an independent, neutral external support team to ensure that administrative powers are not abused for benefits or cousinism! Our Admins are active, play never on there own servers PVP. Support in Eglish and German!
★Addendum★
Alle Spieler von der Welt sind bei uns willkommen. Wir haben keine regionalen Beschränkungen. Wir glauben an eine multinationale und multikulturelle Gemeinschaft mit Respekt vor anderen Nationalitäten und Religionen. Das ist es, was wir von unseren Spielern verlangen. Wir wollen Spaß mit Ihnen und im Spiel haben und das ist, wofür wir gerne arbeiten.
All players from the world are welcome. We have no regional restrictions. We believe in a multinational and multicultural community with respect for other nationalities and religions. That is what we demand from our players. We want to have fun with you and in the game and that is what we like working for.....
The ★Server Slots★ are extended as required! You have questions? Please use our Support (Eglish and German) in teamspeak (62.104.20.243:10032)
We look forward to seeing you
★★★JOIN US NOW!★★★
www.impact-multigaming.de