[GER_RP-PVP]Tarantia Wilderness

About
Address
134.255.208.224:27015
Hostname
Tropical Freeport - (v18.84)
Status
Checked 4 minutes ago
Players
0 / 34
Location
Germany
Version
atlas 1.0.0.0
Platform
Windows
Map
Ocean
Website
http://www.impact-multigaming.de/
Registered by
Lotusstorm
Registered since
February 4th, 2017 12:57 AM EST
Last update
December 27th, 2017 03:13 PM EST
Last wipe
December 17th, 2017 06:00 PM CET
Tag(s)
Community PvE Relaxed
Share This Server
Teamspeak Server
Statistics
Uptime
Vote(s)
0
Rank
34
Score
2
Favorited
4
Discussion(s)
0
Share This Server
Description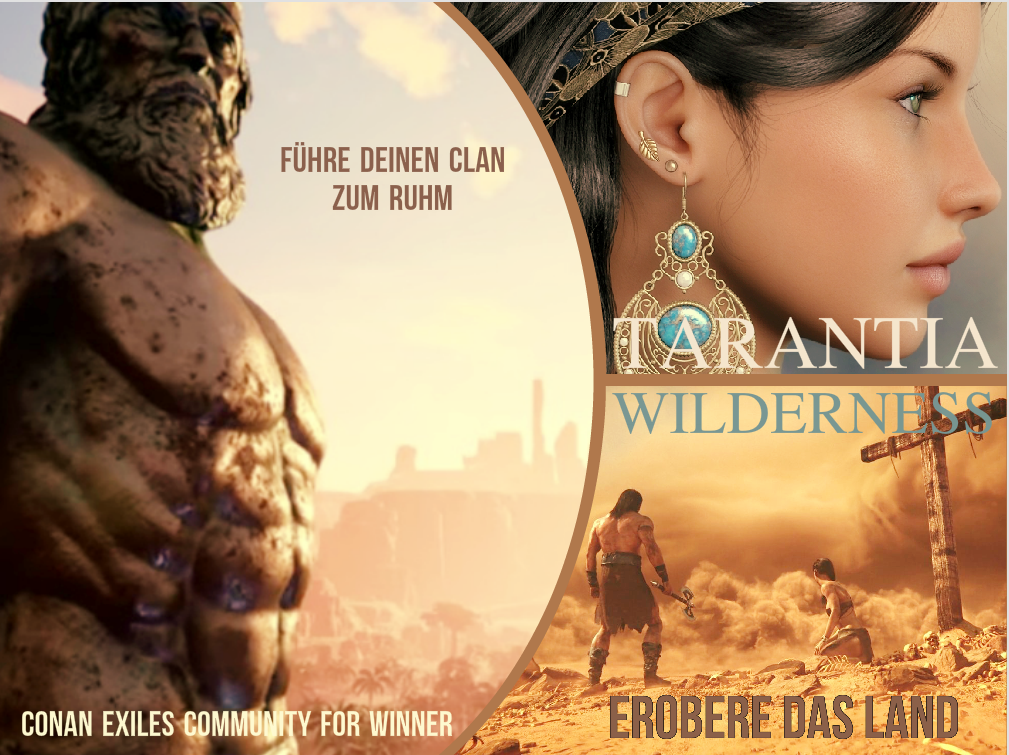 "Our mission is to be unique in our dedication to our work, to leave a brand in the gaming community that sets a standard that everyone can compare themselves to. We are here to make a difference and give gamers what they deserve"
★Dies ist ein Langzeitserver der begeisterte Conan-Spieler zusammenbringen soll. Daher legen wir viel Wert auf eine freundliche und respektvolle Community. Auf dem Server wird in regelmäßigigen Abständen demokratisch über die Servereinstellungen abgestimmt. Jeder Spieler und jeder Clan muss fair und respektvoll im Chat und im Spiel sein, damit wir mittelfristig einen gut besuchten Server bekommen. Innerhalb dieses Spiels begegnet ihr vielen anderen Spielern, die unterschiedliche Erfahrungen gemacht habe, überlegt euch also welchen Ruf ihr euch macht manchmal kann euch euer Verhalten euch auch einen dauerhaft starken Verbündeten bescheren. Wir entwickeln hier ein eigenes RP Konzept das dazu dient den Content im Spiel zu erweitern. In unserem RP-Modus integrieren wir verschiedene Trades, egal ob legal oder nicht, um euch eine breite Palette an Möglichkeiten zu bieten und somit euren persönlichen Charakter zu erschaffen, den ihr spielen wollt. Dafür ist eine Community wichtig die nicht auf "Auf Biegen und Brechen" versucht den Server zu füllen sondern gemeinsam qualitativ anspruchsvollen und fairen PvP Content zu erschaffen bereit ist. Weitere Informationen zu unseren Regeln finden ihr in unserer Steamgruppe oder fragt bei uns im Teamspeak (62.104.20.243:10032) nach! Tarantia Server IP 134.255.208.224:27016★
Spezial Settings: Fokus PVP mit Roleplay Features & Keine Avatare!
---------------------------------------------------
► Conan Exiles Impact® Community Server (PVP)
► Gameplay German • English/German-Speaking
► Clan Application • via Teamspeak
► Aktives Adminteam
► Täglich 24h online
► Maximale Clangröße: 6
► Farmrate x 1,5 Langzeitserver
► NEU! Pipi Admin Mod
★Hosting Location★
Frankfurt, Germany
★Server Hardware★
It is very important for us to offer the best possible player experience to all players. For this reason, we are currently using the best available hardware for our Conan Gameserver. In addition, we are testing the new Intel generations together with our PR hardware partners.
★Wipes★
Our proven democratic vote decides whether and when the server experiences a Wipe. This is intended to allow the community to decide when the card is too saturated and a reboot in the interest of the server is considered unavoidable.
★Server Rules★-(short)
►Informiere dich über die Regeln, bevor du anfängst zu spielen
►Wichtigste Regel Spass, Spass, und bringt gute Laune mit
►Behandelt euch gegenseitig mit Respekt
►Wir akzeptieren kein Cybermobbing (Gaming Netiquette muss beachtet werden)
►Zugänge zu Basen müssen zugänglich bleiben (kein Blockieren von PvP)
►Blockieren wichtiger Punkte durch Strukturen ist verboten. (Ressourcenbereiche, Lehrer, NPC Camps & Caves)
►Missbrauch / Glitching ist verboten. Ausnutzen von Bugs, Cheaten und / oder Pannen führt zu einem permanenten Ausschluss aus der Community
►Alte Strukturen bitte wieder abreissen bei Umzug ect.
►Maximale Clangröße ist auf 6 Mitglieder gesetzt
★Admin Team★
There are currently two employees; As well as the server population is growing, employees will also grow. The server (logs) is additionally checked regularly by an independent, neutral external support team to ensure that administrative powers are not abused for benefits or cousinism! Our Admins are active, play never on there own servers PVP. Support in Eglish and German!
★Addendum★
Alle Spieler von der Welt sind bei uns willkommen. Wir haben keine regionalen Beschränkungen. Wir glauben an eine multinationale und multikulturelle Gemeinschaft mit Respekt vor anderen Nationalitäten und Religionen. Das ist es, was wir von unseren Spielern verlangen. Wir wollen Spaß mit Ihnen und im Spiel haben und das ist, wofür wir gerne arbeiten.
The ★Server Slots★ are extended as required! You have questions? Please use our Support (Eglish and German) in teamspeak (62.104.20.243:10032)
★★★JOIN US NOW!★★★
www.impact-multigaming.de