Age of War - Chapter 2 Release Date and New Details!
Posted on August 24th, 2023 11:34 AM EST
Greetings Exiles,
The team has been hard at work on the next big update, and we're thrilled to reveal that
Age of War - Chapter 2 arrives September 21!
As always, all the game content is free, with paid cosmetics available from the Battle Pass and Bazaar.
This update expands significantly upon features we introduced in Chapter 1. Experience revamped purges, greatly improved loot across the game, and a new Battle Pass, and raise pyramids with the new Stygian building set from the Bazaar.
Public Beta
If you shrug off bugs the same way you do blades, you can try the Chapter 2 Beta right now. Your feedback and bug reports are always a massive help. To play the Beta, simply download the separate Conan Exiles - Public Beta Client in your Steam library.
Content Roadmap Update
In Chapter 1, we introduced clan hoards and improvements to combat and how stamina works. The features we're introducing in Chapter 2 are closely linked to these changes. Read on to get a brief overview of what's to come. There's even more content cooking beyond this list, some of which you will be able to see in the Beta patch notes when they become available on
our forums
[forums.funcom.com]
.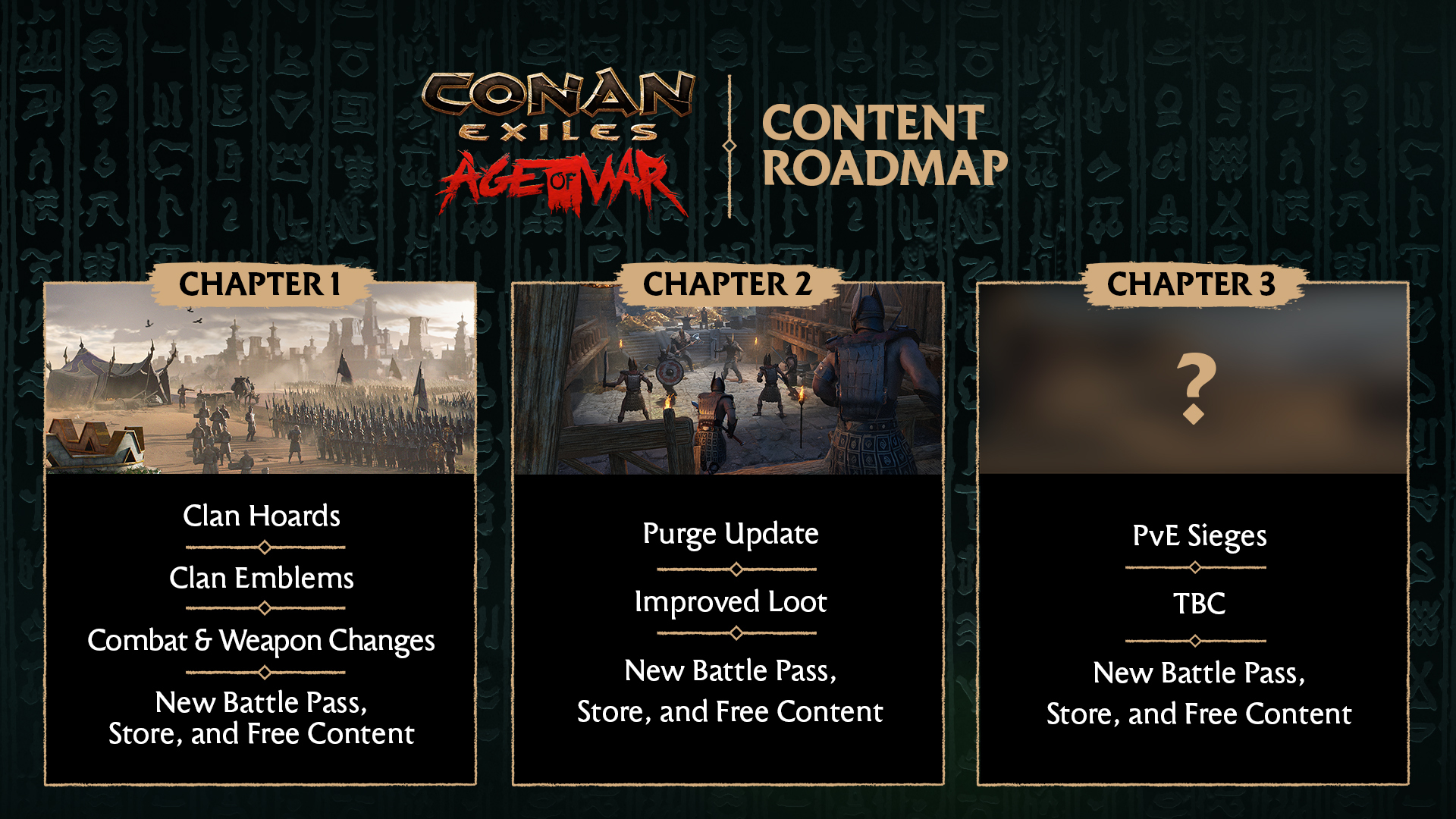 Purge Update
- For Chapter 2, we have completely transformed purges into a more immersive and balanced challenge, with improved rewards and control over when they occur. The attackers now have a purpose: to breach the defenses of your stronghold, steal your hoard, and carry it back to their camp. We look forward to diving deep into every aspect of this new feature in an upcoming blog.
Improved Loot
- With our loot overhaul, our goal is to make loot feel much more rewarding (ex. dungeon chest with an epic weapon instead of crafting materials), appropriate (ex. culture-related), and convenient (ex. twine instead of plant fiber) across the entire game. As you can guess, this has been a huge undertaking, but we think the results will be worth it!
Battle Pass and Cosmetics
- The brand-new pyramid building set will allow you to reshape the skyline with majestic pyramids. As always, you can look forward to a variety of new cosmetics including emotes, Stygian-themed armors, weapons, pets, decorations, and more.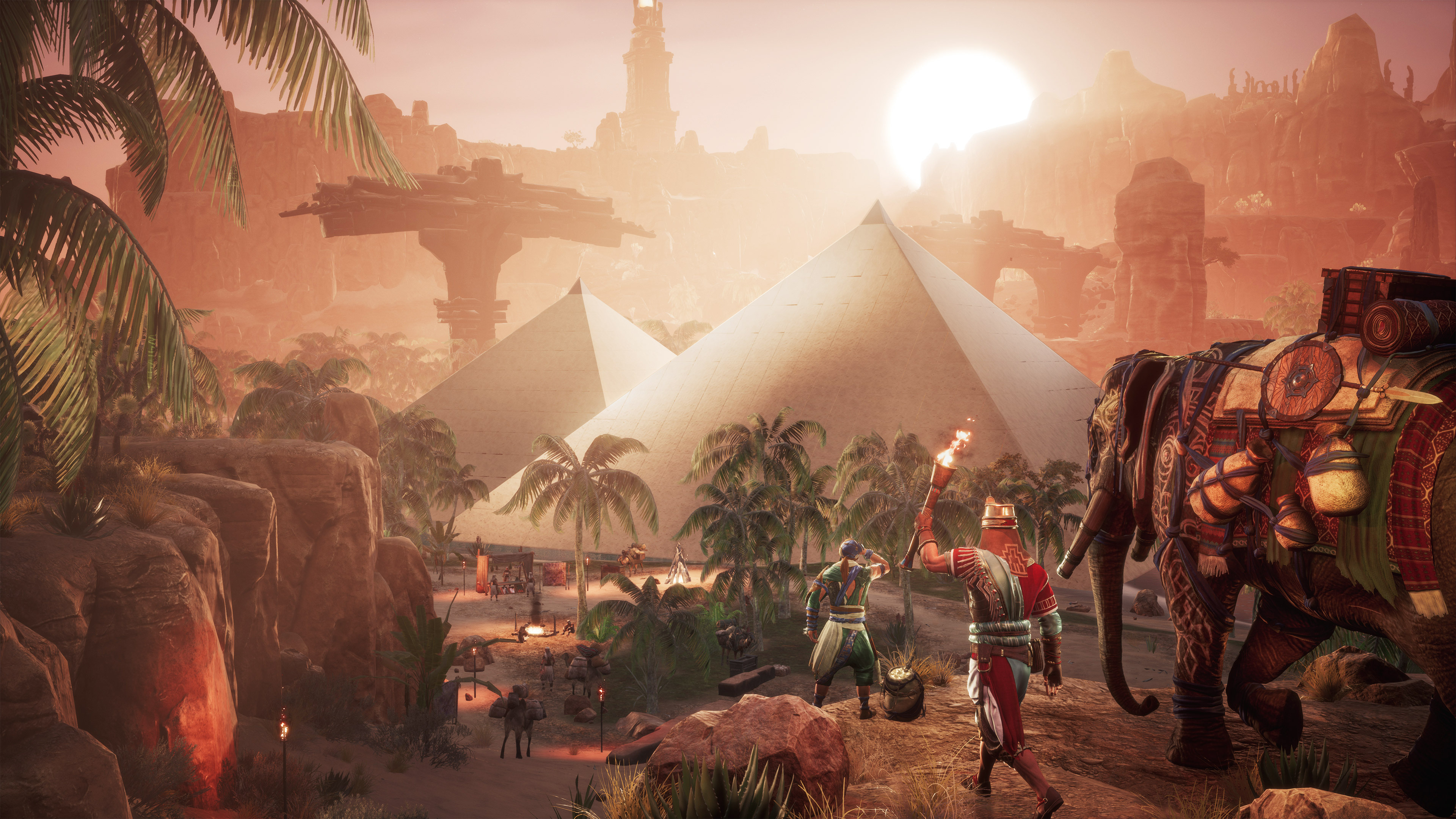 We look forward to sharing more details about the update as we approach the launch on September 21. We'll see you on the stream!
Click here for the source of this article
RSS Feed